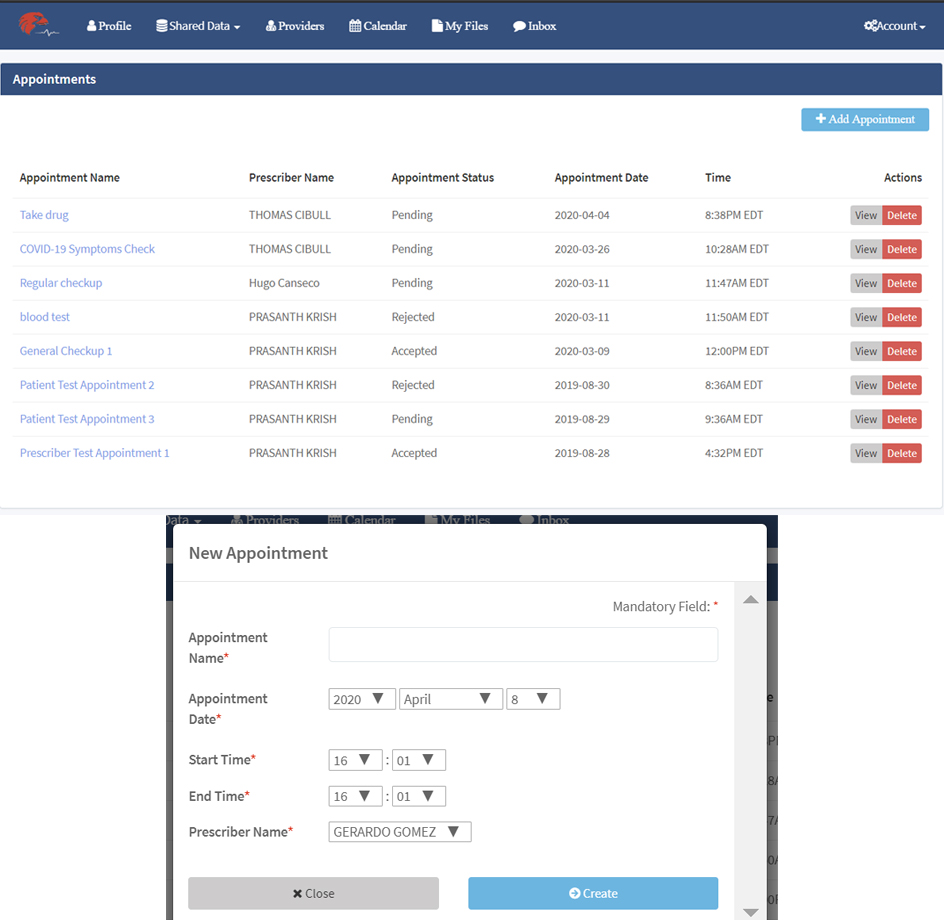 Appointment Scheduling

· Patients are able to create and send appointment requests to their provider, and be notified whether their request is accepted/rejected by providers.

· A patient's provider is able to send appointment scheduling requests to patients as well.

· The patient will then be Able to manage all appointments with their multiple providers on one calendar, streamlining the process.